The other day I came across an editorial about the well known, much talked about Ivy Pool in Sydney. Went like this...
"
I was reading a post on an inthemix forum about a Q-tip gig that was on up at Ivy Pool a few months ago. This poor guy was absolutely desperate to go… he was trying everything.. it was pretty devastating to read that someone that was obviously a massive fan could not even go listen to the music he loves because it was members and VIP only. This other guy who was pretty opinionated on the matter put it in words I could not have said any better.. he pretty much said that this situation represents everything wrong with Sydney's scene..the fact that this guy who is a true fan misses out because he is too REAL for Ivy is bullshit.. I think he is absolutely right.. this pretentious palace represents everything wrong with this subculture of hedonistic weapons. There is such a huge amount of confusion in this place that money is actually being mistaken for culture. The superficiality of the place is beyond anything even imaginable. Women being paid to party in bikini's and stilleto's while men a bit too old and a bit too sleazy stalk young and easily influenced girls. This place could be so cool if they actually got a good crowd in.. its such a shame that probably one of the most expensive sound systems in any club in Sydney is being occupied by a girl called DJ sparkle who has a regular gig in this $150 million club. She has no idea how to DJ, but knows how to give a good blow job and will play in a bikini.
"
Pretty funny and shockingly accurate. That place is the most amazing venue in Sydney filled with the most amazing group of fuckwits. It's actually sad. So here's the good news. The 'Ivy' is going into LIQUIDATION! Hahaha. This has been rumoured for a while now but trust me its happening. Thank god losers like this will have to find some other place to parade their patheticness...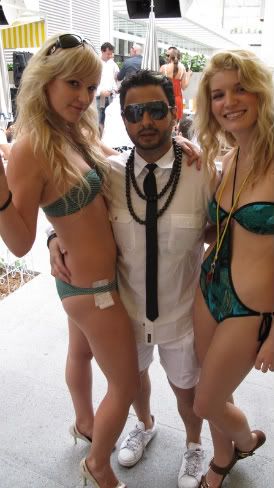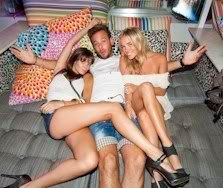 Here's a mad prick who's Pool Party is just getting started. I give you Shazam's latest installment, Pool Party 2009. Along with the Headman remix. Both good disco style tunes. This is what I'm gonna play at my celebratory pool party.
Pool Party 2009 - Shazam
Pool Party 2009 (Headman Revlover Remix) - Shazam